Video Conferencing Services
Video Conferencing Services
Video conferencing services
Conducting a conference between two or more participants at different sites by using computer networks to transmit audio and video data. For example, a point-to-point (two-person) video conferencing system works much like a video telephone. Each participant has a video camera, microphone, and speakers mounted on his or her computer. As the two participants speak to one another, their voices are carried over the network and delivered to the other's speakers, and whatever images appear in front of the video camera appear in a window on the other participant's monitor.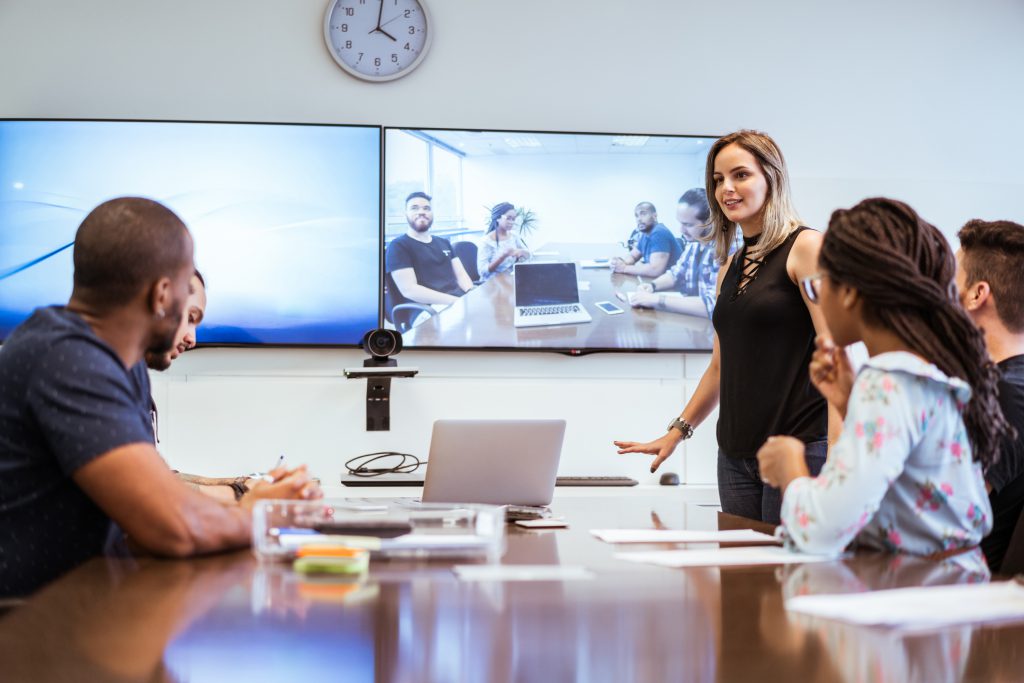 Multipoint videoconferencing allows three or more participants to sit in a virtual conference room and communicate as if they were sitting right next to each other. Besides the audio and visual transmission of meeting activities, videoconferencing can be used to share documents, computer-displayed information and even whiteboards.
Sometimes you need to meet face-to-face with employees, customers or prospects, but due to time and budget constraints, an on-site visit isn't possible. Video conferencing makes it easy to connect with people anywhere in the world so your interview or company-wide announcement feels more personal. You can put a face to a name and voice and really get your message across the way you intend it.
InterCall Video Conferencing Bridging Services
InterCall Video Managed Services (IVMS)